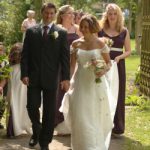 If you are planning a wedding proposal to someone special in your life and you want an exciting and unique way to do it, we can help!
Previous bookings:
We have performed for several marriage proposals in the last few years. In case you might be looking for a bit of help and romantic inspiration, below are some of the scenes we've helped to create for some of our previous clients…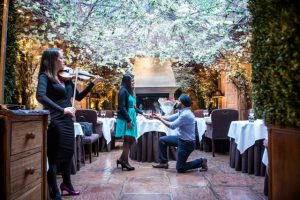 When proposing to his waitress girlfriend, Dev asked Charlotte, one of our fabulous jazz and pop singers to pose as a trainee waitress in the restaurant where they were having dinner. Dev's girlfriend was none the wiser throughout the meal, but after serving dessert Charlotte admitted to having a really bad day and that she 'feels like throwing her hands up in the air'… leading seamlessly into their song ("You've Got The Love" by Florence and the Machine). To read more about Charlotte, please click here.
Ten Piece Choir Wedding Proposal
For Dan, he wanted to surprise his girlfriend, Lorraine at the office. With the help of our 10 piece choir, posing as clients ready for a meeting with Lorraine. When our choir leader introduced herself to Lorraine, she revealed that she had a message for her. The choir as a whole then burst into a specially arranged a cappella version of their song ("For Lovers" by Pete Doherty), with Dan appearing at the end of the song for the wedding proposal. Look at the fantastic video… and her answer…! For more information about our choir, please clicking here.
Performers:
Any of our talented professional performers would be very happy to work with you to create the Here are some of our other performers whom we're happy to recommend for your proposal…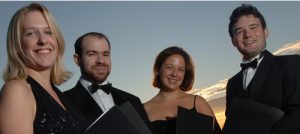 Choir – A traditional choir or gospel choir are a great option for your perfect spontaneous moment. We can perform a cappella so truly blend in until just the right moment and create a stunning atmosphere.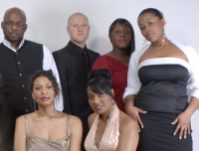 We can perform as a small choir with as few as four members to a massive ensemble of whatever scale you're looking for. Just let us know what you're looking for and we'll be happy to guide you through the process of making it happen. To read more about our traditional choir, click here. To find out more about our gospel choir, click here.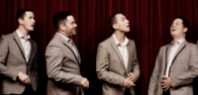 Barbershop Quartet – Why not choose one of our all male quartets, singing an a cappella arrangement of your favourite song to set the scene in your chosen location, whether this is in a restaurant or your partners office. Click here to read more about our barbershop quartets.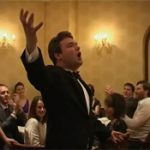 Operatic, Jazz or Pop Singing Waiters – If you want to make your wedding proposal over dinner, why not have one of singing waiters turn up, disguised as a waitress and burst into song when the time is right to surprise your loved one. To read more about our singing waiters, click here.