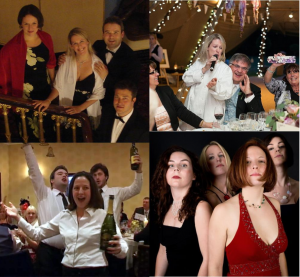 Hartley Voices is a collective of professional singers for hire and musicians committed to providing extraordinary performances for events throughout London, the UK and abroad.

"Many many thanks for a truly wonderful performance yesterday. All our guests were in raptures and wanted to know how I had managed to obtain such professional singers, and where you came from. You were magnificent and certainly made our day. Thank you so much, Pauline"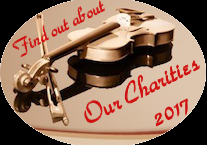 We create powerful performances for every client for live events and recording, and work with a wide variety of the best professional, vibrant and charismatic singers.  Singers for hire for corporate events, recordings and live functions performing as anything from singing waiters to featured gala acts in and around London. Transform the atmosphere of your corporate event, dinner, party or wedding with our performances of opera, musical theatre, popular and early music by our talented professionals.

"Dear Sara & Ted, thank you so very much, you were absolutely fab!!!!!! My guests were absolutely amazed and loved every minute of your act. I had a wonderful night never to be forgotten. I have had lots of emails and phone calls from my guests telling how much they loved the evening, but with special mention of the two singers. Thank you, Clare" (Singing Waiters Duo)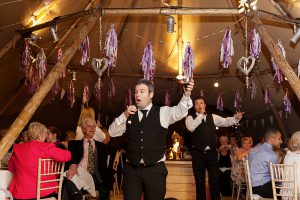 Further, we work closely with our clients to help guide you from deciding on your ensemble, through the booking process, and until your entertainment has completed without a hitch. We will make sure you receive the quality of music and effect that you envisage.