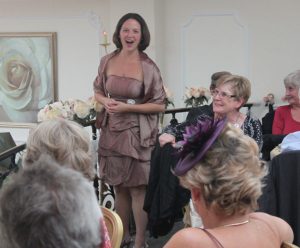 Singers For Hire
Hartley Voices are an agency committed to providing professional singers for hire. We provide professional singers for weddings and corporate event entertainment throughout London and the UK. Our professional singers perform classical opera and choral classical music ensembles, Christmas Carol Singers and live singers and vocalists for wedding ceremony music. In fact whatever kind of musical entertainment you require for your wedding event, anniversary or corporate event we have professional singers for every occasion.
We work closely with our clients to provide professional singers for private and corporate events which include barbershop quartets, and singing waiters and wedding singers.. We have professional singers who perform a diverse range of live classical musical entertainment for your special event. We only provide professional singers with a high level of vocal and musical performance. We will help you choose the singers and vocalists for your classical music ensemble, choir or musical accompaniment until your musical entertainment has completed. We will ensure our professional musicians and singers will provide the quality of live musical entertainment you expect.
Singers for Hire for Corporate Events Entertainment
Are you looking for professional singers for corporate event entertainment, or ideas for a wedding anniversary, a dinner party or another type of special event? We can provide professional singers from our pool of talented young singers and vocalists to perform live opera pieces and musical theatre for all types of events and venues.
Depending on your corporate event idea, we can supply professional singers to suit your budget from a small string ensemble for barbershop quartet music, to a solo piano musician with up to 8 opera vocalists for choir music to perform live ensemble musical entertainment. Our talented singers can be hired to perform from 15 minutes to an hour depending on your live entertainment program.
Singers for Hire Classical Singers Opera Singers Barbershop Quartet Music Christmas Carol Singers Singing Waiters London Wedding Singer