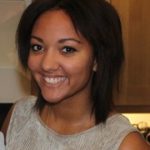 Laura is the youngest member of the Hartley Voices team at 19 years old. We managed to steal her up as our apprentice straight from school after completing her A levels.
Information communication technology has always been a strong subject for Laura and she is highly motivated in this evolving field, which is a crucial asset to any modern company. Being at Hartley Voices means she can gain hands on experience learning about practical applications of her IT, the subject she loves while working with the unique and challenging needs of our performers and the requirements involved in bringing seamless performances to our clients.
Laura works behind the scenes to help make sure all of our technical systems are working and up to date, as we constantly develop what we offer to keep our administration as efficient as possible to maximise reliability and minimise costs for our clients.
Personally, Laura has a great love for live music of all types and has always enjoyed going to festivals and West End productions, so this is a fantastic fusion of her aptitude for technology and hands on work with performers. It is great to be in an office everyday working around people with similar interests!
For more information about Laura's work, you can find the 'In The Eyes Of The Apprentice' blog here.