Carol singers hire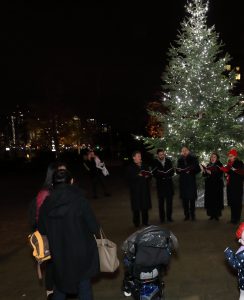 Just wanted to say, I had a nice email from Countryside to say how pleased they were with how the event went. Thank you to everyone from Hartley Voices who contributed to this.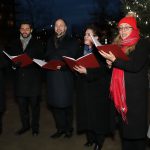 As promised, attached are the photos of the choir from the event.
Kind regards & best,
Charlotte
Newgate Communications
The Event: Greenwich Millinium Village Residents Channel Their Christmas Spirit with an Evening of Carols and Wreath Making
Of course, the Christmas cheer wouldn't truly be felt without carollers gathered to sing round the tree. A collective of six talented carol singers delivered several sessions, which covered classics like "Holy Night" and "Come All Ye Faithful", among others. As in the previous year, the carol singers came from Hartley Voices, a group of London based opera, musical theatre and choral singers.