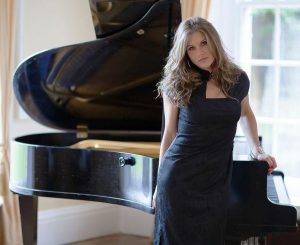 A pianist supports Hartley Voices singers brilliantly and can bring a stunning touch to your event in their own right. Often you will want to hear a fully live performance, or repertoire which is unique and best suited to a versatile piano accompaniment, in which case you'll want one of our professional pianists for background music and performance at your event.
Our talented pianists are happy to perform on the piano provided at your venue if there is a tuned, performance standard instrument on site, or we can arrange for our pianists to bring their own portable electric piano on request.
We can help you to find the perfect compliment for your musical entertainment, whether you would like a pianist to accompany a vocal serenade, a harpist to bring that perfect unique touch to your wedding, an organist to thrill your church and accompany your choir, a string quartet to trade enchanting melodies with your soprano, a full orchestra for that superb gala event, or even something more unique, we can bring it to you at the most competitive rate possible.
Please feel free to contact us to discuss the options, and we are happy to help.