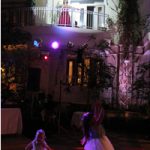 We have found an immense amount of personal satisfaction from our experiences performing for the hundreds of events which you have all so kindly invited us to over the years and have decided that it is finally time to start recording a few of the favourite pieces that we are asked to perform again and again so that you can carry on enjoying them… So far we have one from Sara… we hope you enjoy it! Hopefully more to come soon.
'Sara Hartley, soprano – The Classics' £10
1 O mio babbino caro (Puccini)
2 Quando me'n vo (Puccini)
3 La Canzone di Doretta (Puccini)
4 I have confidence (Hammerstein)
6 Lascia ch'io pianga (Handel)
8 Bugeilio'r Gwenith Gwyn (Welsh folk)
9 Dafydd y Garreg Wen (Welsh folk)
10 If I loved you (Hammerstein)
11 You'll never walk alone (Hammerstein)
12 Con te partiro (Sartori)

- Sara Hartley, soprano
Please click 'buy now' and proceed through the Paypal credit card payment confirmation and we'll send your high quality professionally printed CD(s) out to you.