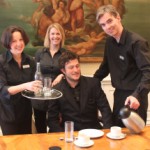 Our Singing Waiters have an ability to change a simple dinner into an fantastic event. Our unique performance creates an enchanted elevated atmosphere, surprising guests with a role reversal from waiter to performer, from table to stage, singing together in glorious 4 part harmony, with live instrumentation or with orchestral backing tracks.
YES, they were totally blown away! Cindy and I spoke today and she gave me all the "amazing" details. She and Eric 100% bought your "story"……she thought you were not only terrific singers but outstanding actors!!!!! Thank you Thank you….and Thank you over and over, I appreciate it tremendously! – Ilo
Our own act, the AKA Singing Waiters, is particularly unique in that we perform with our own specially arranged four part a cappella arrangements of popular opera and musical theatre hits.
Unlike other acts, our unique four voice a cappella singing waiters act is not tied to recorded or piano accompaniment and are therefore extremely flexible about where we perform and can easily conform to any event regardless of the physical and technical limitations of the venue. For events with up to approximately 100 guests (depending on the acoustic of the venue) we comfortably perform spontaneously, acoustically and totally organically without any technical support.
This means that we have little or no need for expensive accompaniment, which is how we are able to keep our costs to you so reasonable for the quality of performance that you will receive. However, for events over this number we are also able to perform with radio microphones for audiences of over 2000+.
Audio Samples
A Capella Performances
Accompanied Duo/ Trio/ Quartet Performances
Take a Pair of Sparkling Eyes
We can't thank you all enough. It was just fantastic. Everything we had hoped for. It was a very memorable addition to an excellent day – and the backdrop of the rain pouring down behind you almost added to it! The 'intro' you devised was perfect and had everyone fooled and made it all such fun. Thank you! – Diana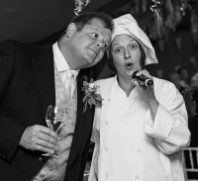 This dynamic atmosphere can be adapted to a small, intimate gathering with a piano and some standard lighting or a larger corporate stage production with sound and costumes. We have the versatility to fit any theme. Our talented group has performed in theatres, hotels, restaurants, private homes, on cruise ships and for numerous business clients all over the world. We share an extensive musical and artistic knowledge in a variety of styles. With a vast repertoire to draw upon, the programme may be altered from one evening to the next with returning guests applauding for more – whatever the occasion!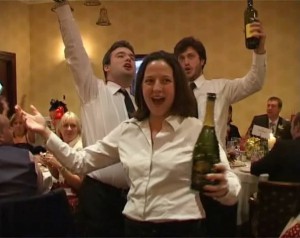 Hi Sara, Thank you again for making our day so very special. We absolutely loved having you and Neil there, and I can't tell you how many people commented on how perfect the music was, how professional you were and how apt that we had chosen the style and mood of songs we did – I am so happy every time I think back to our wonderful day. Best wishes and I will be in touch again soon, Catherine
Our singing waiters subtly infiltrate your event incognito as 'real' waiting staff and provide sophisticated, high quality entertainment, but also adding a great element of fun which can be gauged and catered specifically to the level of your event.
Over a period of time, to the surprise of your guests, an unexpected scene unfolds taking the audience through a very amusing, sophisticated show of folly and carefully chosen 'mishap'. The structure and content of our performance suits a wide spectrum of audience taste by taking away the seriousness often associated with opera and adding an element of fun, spontaneity and surprise. With repertoire consisting of famous arias along with well-known songs from popular musicals, our act has proven equally successful with audiences from all walks of life, be they opera lovers or not. Be it a dinner party of ten guests or a ballroom of two thousand, the structure of our singing waiters show along with the vast repertoire and experience of each of the performers allows our act to be easily customised to suit your particular requirements.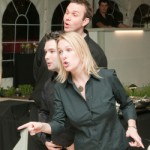 Sara, I write to thank you and your colleagues very much for your wonderful performance on Friday at Browns. Your subterfuge as staff fooled everyone and made for the perfect entry 'on stage'. Jo and I loved the programme and the quality of your singing moved most of your audience to tears. It was the ideal finale to the celebration and I thank you again. Please do not hesitate to give my name as a reference for future business – I will give a glowing report. Kind regards, Mike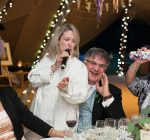 Hi Sara, A quick note to say how impressed I was with the performance of the 4 guys at my nephew's wedding. They stole the show :-)))) The guys were professional, funny, relevant and balanced the whole show wonderfully. I finally decided to leave the decisions and logistics entirely in their hands in terms of performance, and not to either join in or interfere – wise choice :-).
I am delighted, basically, and would not hesitate to recommend them to anyone, anywhere. THANK YOU THANK YOU THANK YOU for all your support, As soon as the photos are sorted out, I'll send you copies of the best ones. The whole family are still talking about them, All the best, Howard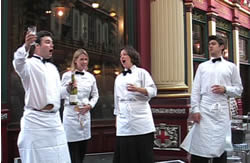 Dear Sara and Russell,  Thank you for your wonderful performances and for helping to make our wedding so special. With very best wishes
(these are just some ideas, we take all kinds of requests!…)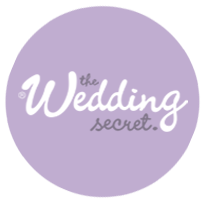 OPERA
Nessun Dorma
The Brindisi
The Habanera
O Sole Mio
O mio babbino caro
La donna è mobile
The Flower Duet (Lakme)
The Barcarole
One Fine Day
Summertime
The Toreador
The Laughing Song
The Champagne Song
Torna a Surriento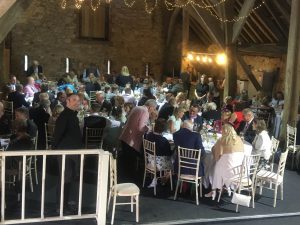 MUSICAL THEATRE
You're the one that I want
I dreamed a dream
I could have danced all night
That's Amore
Let it Go
All that Jazz
Can't help lovin' dat man
Che Sera Sera
I am the perfect model of a modern Major General
Take a Pair of Sparkling Eyes
Defying Gravity
Master of the House
Bring him home
Some Enchanted Evening
You'll Never Walk Alone
Do you hear the people sing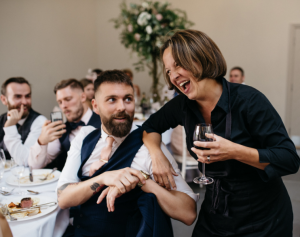 The Sound of Music
Favourite Things
So Long Farewell
All I ask of you
The Phantom of the Opera
If I loved you
Music of the Night
Younger than springtime
CROSSOVER
Funiculì, funiculà
Time to say goodbye
The Prayer
Nella fantasia
The impossible dream
POP
Don't stop me now
Goldfinger
I will always love you
Feeling good
Higher and higher
You've got the love
Come what may
A million dreams