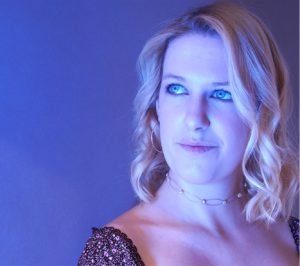 Cath is a stunning young singer who performs for events throughout the UK with her acclaimed pianist at numerous private functions, restaurants, bars and events. Cath's voice is often commented on for its ability to seamlessly adjust from style to style with elegance and flair. Her rich tones, class and experience, added to their imaginative arrangements and distinctive sound create the perfect ambience for any event.
Also, she regularly performs as a solo classical vocalist for ceremonies and occasions, Cath's repertoire covers anything from Cole Porter to the Carpenters, plus some popular classics made famous by current artists. She will work with you to ensure your musical desires are fulfilled or if requested, she can provide suggestions and options to compliment any occasion…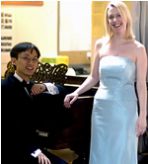 Cath and pianist, Andy perform regularly at Vega Restaurant where you can hear them live for your self.
"I've never had a performer that has received so many compliments from our customers…you've done wonders for our bookings!" – manager, Vega Restaurant

"The whole day was fantastic and the drinks reception was brought alive by Catherine and Andy's wonderful music! Catherine was very accommodating with the repertoire of songs that we wanted and sang them beautifully. It made such a difference to have someone who was not only organised and professional but also sympathetic to the importance of the event for Lucy and I. We would not hesitate to recommend Hartley Voices and Catherine to anyone looking for wonderful performers for an event. Thanks again, Kind regards, Will"