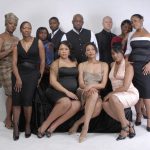 If you are looking for something in a gospel style our stunning Gospel Choir are fantastic and available to perform for your weddings and events.  Our Gospel Choir have been nominated for MOBO Awards Best Gospel Act!
This is a group of dynamic, inspirational and talented singers, musicians and songwriters created in 1994 by its founder and director. A well-known and respected face in the British gospel music industry, during his career as a musician, producer and songwriter, John has worked with many established names such as The London Community Gospel Choir, Chaka Khan, Noel Robinson, Mica Paris, Denise Williams, Ruby Turner, Candi Staton, Alexander O'Neal, Gabrielle, Michelle Gale, Cece Winans, David Carrick (Genesis), Manu D'bango to name but a few. In the years since the group was formed the choir has gone through many changes in style, name, look and sound.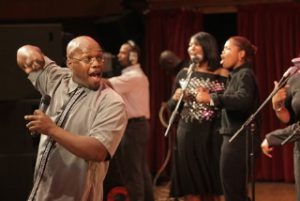 2003 saw a great development in choir's career, when they were invited to be the guest artists at Luciano Pavarotti's wedding. Back at home in 2004 the choir were the guest artist on the Cilla Black Christmas show viewed by more than 5 million viewers, and in 2005 was chosen as the favoured choir to celebrate with Heather Small (M PEOPLE) at the 2012 Olympic announcement in Trafalgar square, seen throughout the world.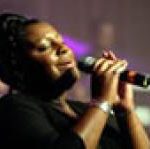 The group is now a 16-piece gospel soulful outfit of young energetic people, from the West Indian, African and British heritage, who live, work and study within the inner city. Everyone in the group share the same faith, beliefs and convictions that helps them to stay focused and provide a strong, positive message of love, hope, joy and peace for everyone through the use of song, poetry and the expression of real life experiences.
Their sound is strong, contagious, urban and contemporary, but above all it's uplifting. The choir has recently received rave reviews after they causes a storm at the Barbados gospel festival, where the group shared the stage with Stichie, Papa San and praise and worship supreme Don Moen.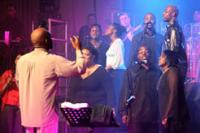 The group brought their brand of British Gospel to the event, which was received by up to 7000 people. They are becoming more and more favoured as an all round gospel group, regularly being booked for not only church events but also, weddings, corporate functions, charity balls, and now are regularly invited to perform and represent the 2012 Olympic experience.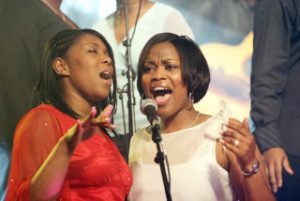 For your wedding we can bring the inspirational sounds of 'O Happy Day', 'Let's Stay Together' (Al Green) or a selection of songs that are special to you.The choir can bring from 5 singers and a pianist to 20 singers and a full band. The choir is adept at delivering traditional songs, hymns, gospel songs and has, on many occasions prepared special requests.