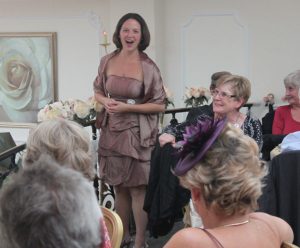 Wedding Singer
Hire a professional wedding singer for your ceremony - wedding singers for all kinds of wedding ceremonies and budgets
If you want to hire a wedding singer for your wedding ceremony we have some very talented wedding singers. The wedding singer will perform at your marriage ceremony and may also be hired for your reception. We can even help with your wedding proposal - one of our talented wedding singers can help you pop the question!
Our wedding singers will work with you to ensure that the format of your choice of songs and music for your big day! Whichever wedding soloist you choose they will be experienced at singing with church choirs and other musical accompaniment. A professional wedding soloist will really enhance the atmosphere of your marriage ceremony - whether you are have a church or a civil ceremony. We will be able to help you choose the best wedding soloist for your big day. You can listen to some audio samples of a wedding singer or watch a video of a wedding singer giving a live performance. We receive a lot of feedback from our clients who have been delighted with the wedding singers who performed on their special day. The presence of a highly trained and professional wedding soloist will truly bring that extra special feeling to your wedding.
A Traditional Wedding Singer Choir
If you would like a wedding singer to perform with a traditional choir we are able to offer a chamber choir consisting of a number of talented wedding soloists. We can supply wedding singers who will lead your congregation and we are happy to make suggestions for your wedding ceremony singers.
Depending on the size of your wedding ceremony we can supply wedding singers for hire with our without musical accompaniment of with a backing choir to suit your budget. Our professional wedding ceremony suggestions for wedding music include modern music as well as more traditional wedding repertoires.
Whatever the size and format of your wedding day you can be sure that a hiring one of our professional wedding soloists will really make your day memorable and is sure to delight your wedding guests!
Singers for Hire Classical Singers Opera Singers Barbershop Quartet Music Christmas Carol Singers Singing Waiters London Wedding Singer