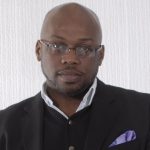 John is our fabulous gospel choir director and another valuable part of the team.  He has an amazing amount of experience directing gospel choirs and organising his singers to perform for just about any type of event.  He is extremely reliable and his choirs give consistently inspirational and professional performances.
He is the Minister Of Music in his local assembly in south London, one of the largest African Caribbean churches in England, which has a membership of approximately 8,000 people.
Born 20th April 1966, known as one of Britain's top drummers, and an all round musician, John has been around for over 30 years and is a well-known and respected face in the British Gospel Music industry.
John was the principal drummer for the first gospel musical to ever play at a major West End theatre called MAMA I WANT TO SING which starred the Legendary Chaka Khan and Doris Troy. This explosive production boasted a cast of the top British gospel musicians and singers in the country at that time. They played 8 shows a week and ran for 6 months from January – July 1995.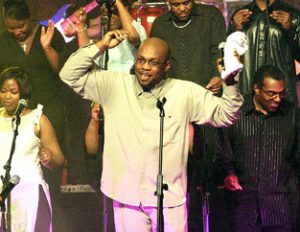 Nowadays John teaches drums and conducts regular vocal workshops for schools, colleges, churches and various music programs around the UK.
John has had a long and established career  within the UK gospel industry, both front and backstage. Artists that John has played for over his long and successful career include: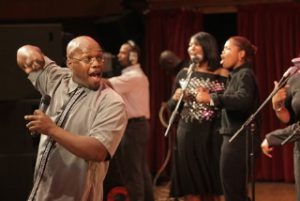 The London Community Gospel Choir, Chaka Khan, Noel Robinson, Mica Paris, Denise Williams, Ruby Turner, Candi Staton, Alexander O'Neal, Gabrielle, Ron Kenoly, Michelle Gayle, Graham Kendrick, Sharlene Spiteri(Texas), Cece Winans, David Carrick (Mike and the Mechanics), Kavanna, Manu D Bango, Piece by Peace, Ronan Keating (Boyzone), Paul Eaton (Beautiful South)
Television & Radio performances include GMTV, VH1, Songs of Praise, Gospel Train, Denise Williams Show, O Zone, Radio's 1,2,3 & 4, Capital Radio Christmas live recordings and Choice FM.
He and his choirs have also performed at numerous festivals including Glastonbury (UK), Greenbelt (UK), Phoenix (UK), Flavor (Holland) and the Festival of Sacred Music (Morocco) with numerous festivals sponsored by British Council in Israel, Turkey, Morocco, Poland and Summer Nights festival (Japan).
For more information about our gospel choir you can find them here.