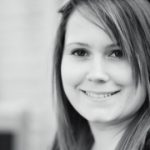 As Hartley Voices apprentice events and business administrator, Clare's crucial job involves working with both our clients and performers. She assists with ensuring that the booking process is as simple and straightforward as possible, and makes sure that our clients are happy with the service they receive every step of the way, from enquiry to creating the performance that they envisage.
Clare has a great love for music and performing, and has spent many years working hands on in the theatre. She has been involved, working backstage, as part of the large team running the show. Some of these shows included 'Matthew Bournes The Nutcracker', 'Midnight Tango', 'Oklahoma' and 'Singin' In The Rain'. Although Clare had great fun being part of such wonderful teams, she decided to take a change of direction, to our great advantage!
Clare also works closely with our singers and musicians, helping to arrange performances around their busy schedules, and organising our rehearsals.
Clare is very excited about our work with our OperasCool! programme that she is a key member in organising. "This is a great project, taking opera to children in schools so they can get a real taste of opera as our singers perform some beautiful music." Pupils also get the chance be involved with putting on their own performance in our one day schools workshop!
Working for Hartley Voices is a lovely change from her theatre based past, but keeps Clare involved with her love of the performing arts. For more information about Clare's work, you can find our 'In The Eyes Of The Apprentice' blog here.