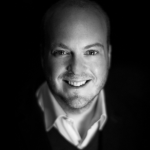 Aidan is a brilliantly entertaining bass-baritone for hire who has been performing professionally for over 10 years. Key to his long list of strengths include his larger than life characterisation and versatility of style. Though his professional credits are without doubt fantastically impressive, Aidan is a warm and engaging  performer equally at home performing for intimate family gatherings and grand dinner parties, birthday parties, weddings, corporate events and PR activities as he is on the opera stage.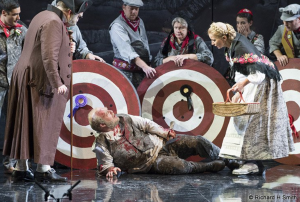 "The plum of the production… the baritone headmaster-cum-Sarastro-cum-Oberon: the timbres of the voice are quite gorgeous: he could as easily sing an aching Aeneas, a blundering Bottom, a perfect Commendatore." The Fairy Queen, Bury Court Opera, The Arts Desk, March 2014
Bellini, La Sonnambula

- Aidan, Bass-baritone hire
Mozart, Zauberflöte

- Aidan, Bass-Baritone
Aidan trained at the Guildhall School of Music, The Royal Academy of Music where he received the Stokes Scholarship, and The National Opera Studio.  Professionally he has performed for all the major U.K. Opera Companies including The Royal Opera, English National Opera, Welsh National Opera, Scottish Opera, Opera Holland Park and Glyndebourne Festival Opera and has enjoyed a busy concert career. From 2014 -2016 Aidan was invited into the prestigious position of Associate Artist for Welsh National Opera, performing many roles for the company and has since begun an international operatic career performing in some of the most prestigious opera houses in Europe.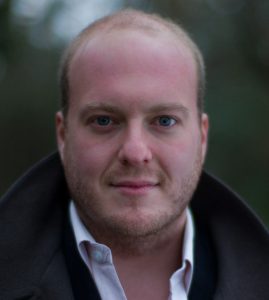 "…with stand-out performances by Gerard Collett as Gedge and Aidan Smith as Superintendent Budd." Albert Herring/Mid Wales Opera, Telegraph, September 2013
Concert highlights of this superb bass-baritone for hire include performances with The London Philharmonic Orchestra, The Vienna Symphony and The Northern Sinfonia in venues such as Festspielhaus and The Royal Festival Hall. A few of Aidan's other stage highlights include The Messiah for The Royal Concert Hall Nottingham and for The Sage in Gateshead, a concert tour of Zimbabwe and The Creation for The Sheldonian Theatre, Oxford.
His numerous opera roles include Ben Budge The Beggar's Opera at the Royal Opera House, Betto Gianni Schicchi for English Touring Opera and Opera Holland Park, the Drunken Poet in The Fairy Queen with English Touring Opera, Larkins La Fanciulla del West, Farmer Boggis Fantastic Mr Fox and Le Corporal La Fille du Regiment for Opera Holland Park, Superintendant Budd Albert Herring with Mid Wales Opera, Dr Grenvil La Traviata with Scottish Opera on Tour, the Second Cusomer/Monk in Jonathan Harvey's Wagner's Dream with Welsh National Opera, Colline La Boheme at the Longborough Festival and Van Bett in Zar Und Zimmerman for Opera South… to name a few.
"…the drunk poet, superbly acted and sung by Aidan Smith." The Fairy Queen/English Touring Opera, Opera Britannia, October 2011
Aidan Smith created the role of Kevin in The Office the Opera by Anne Chemlewski for the BBC, recorded The Beggar's Opera for Chandos and appeared in Tosca for ORF featured in the James Bond film A Quantum of Solace, Acis and Galatea and Dido and Aeneas for the BBC and Opus Arte. He has recorded a Documentary on L'europe Gallante by Campra for French Television.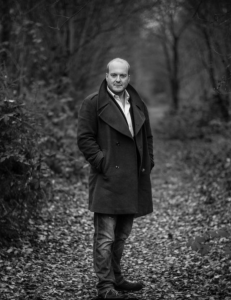 Concert engagements include Bach's St Matthew Passion in St Paul's Church Covent Garden, Handel's Messiah in Hamburg with the Mosaique Ensemble, Haydn's Creation at the Sheldonian Theatre, Oxford. He has also sung Winterreise for the Chichester International Music Festival and taken part in a concert tour of Zimbabwe. He has toured France and Spain singing with the European Baroque Academy, conducted by William Christie.
As a successful bass-baritone for hire Aidan Smith was a WNO Associate Artist 2014-16 supported by the Chris Ball Bursary and the Schafer Bursary. Recent Welsh National Opera roles include Leuthold Guillame Tell, Zuniga Carmen, 2nd Armed Man The Magic Flute and Nana/Starkey in Richard Ayres' Peter Pan (also performed at the Royal Opera House) and Lord Walton I Puritani. He recently covered Leporello for English National Opera.