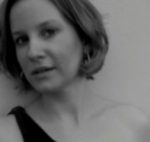 Abbi, soprano soloist, read music at Royal Holloway, University of London, and was awarded Distinction for her advanced postgraduate diploma at Trinity College of Music in 2006. Supported by vocal department and choral scholarships, she studied with Hazel Wood, Robert Aldwinckle & Eugene Asti and took part in masterclasses with Michael Chance and Emma Kirkby.
"…Zerlina, now a junior secretary, was sung with energy and precision by Abbi… in a wonderfully flirtatious performance that had real chemistry with her hopelessly-besotted fiancé, Masetto…." -Opera Now
UK-based soprano soloist Abbi enjoys a varied freelance career combining Opera, Oratorio, Choral, Consort and Recital singing. Recent opera roles include Atalanta (Handel Xerxes) for Longborough Festival Opera ​and Vixen (Janacek The Cunning Little Vixen) for Co-Opera Co. Abbi has also worked for Opera Ireland, Opera Project, Opera Anywhere and Candlelight Opera. Her roles have included Susanna and Barbarina (Le Nozze di Figaro), Despina (Così fan Tutte), Zerlina (Don Giovanni), Musetta (La Bohème), Lauretta (Gianni Schicchi), Polly Peachum (The Beggar's Opera), Giannetta (L'Elisir d'Amore), Belinda & 2nd Woman (Dido & Aeneas) and Euridice (Monteverdi L'Orfeo).
Equally at home on stage or on the concert platform, Abbi is an experienced Oratorio soloist, performing regularly with choral societies around the UK. She is a member of Chamber Choir Ireland enjoying a busy schedule of concerts and recordings in Ireland under the musical direction of Paul Hillier, and also sings with various UK and European Ensembles, recently working with Coro Casa da Musica Porto, The Gabrieli Consort, Ars Nova Copenhagen, Theatre of Voices, The English Concert, English Voices and La Grande Chapelle. She is also a member of the 5-voice ensemble Papagena, a group which explores the wealth of music written specifically for women's voices, from 11th century to present day.

Audio Samples
Handel's Tecum Principium
Recent opera roles have included, Zerlina (Don Giovanni) for Opera Anywhere and Musetta (La Bohème) for Candlelight Opera, while previous roles have included Barbarina (Le Nozze di Figaro), Belinda (Dido and Aeneas) and Giannetta (L'Elisir d'Amore). At Trinity College of Music Abbi played Euridice in their highly acclaimed 2005 production of Monteverdi's L'Orfeo … "A spectacular triumph"… (Opera Now) and Polly Peachum in the 2006 production of The Beggar's Opera.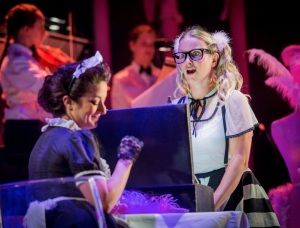 Other notable performances while at Trinity included the soprano solos in Haydn's Nelson Mass, conducted by David Angus, commemorating the 200th anniversary of the Battle of Trafalgar, concerts with the Greenwich Baroque Orchestra (Pergolesi Stabat Mater, Mozart Exsultate Jubilate) and recitals as part of Eugene Asti's song festivals celebrating Hugo Wolf and Robert & Clara Schumann.
On the concert platform Abbi sings regularly as an Oratorio soloist – recent performances have included Handel Messiah (Dorchester Choral Society/Brighton Orpheus Choir), Mozart Mass in C minor (Blandford Choral Society) and Bach Cantata 140 (The New Elizabethan Singers). Engagements for the coming months include Haydn Creation, Mozart Requiem, Handel Dixit Dominus and Mozart Vesperae Solennes de Confessore.