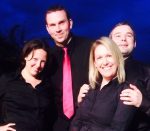 Classicallusion have an ability to change a traditional occasion into a unique event. Our high energy performance creates a stunning and elevated atmosphere, surprising guests with a striking spontaneous performance of unique and impressive, glorious operatic four part harmony.
YES, they were totally blown away! Cindy and I spoke today and she gave me all the "amazing" details. She and Eric 100% bought your "story"……she thought you were not only terrific singers but outstanding actors!!!!! Thank you Thank you….and Thank you over and over, I appreciate it tremendously! – Ilo
Classicallusion perform as a feature act or incognito in just about any costume you can think to request, from singing waiters, chefs, police officers, firefighters, any number of service providing personnel, and yes, have made a brief appearance as human flowers.
"Thank you so very much, you were absolutely fab!!!!!! My guests were absolutely amazed and loved every minute of your act. I had a wonderful night never to be forgotten. I have had lots of e.mails and phone calls from my guests telling how much they loved the evening, but with special mention of the singers. Thank you"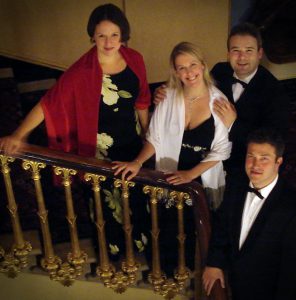 This act is particularly unique in that we perform with our own specially arranged four part a cappella arrangements of popular opera and musical theatre hits. Tunes everyone recognises and loves – even if they are not opera lovers as such – but done with a freshness and style that will impress and woo even the most critical opera connoisseur.
"Classicallusion were very funny and entertaining. They were lovely people and very polite, friendly and professional. The songs choices were excellent and all of our wedding guests enjoyed them as an act and found them very entertaining. They all commented on what a brilliant idea it was to have them. I requested that a certain song was sung and they gladly did this for me. Overall very happy with them, would recommend them to all our friends and family and would gladly hire them again."
Unlike other acts we are not tied to recorded or piano accompaniment and are therefore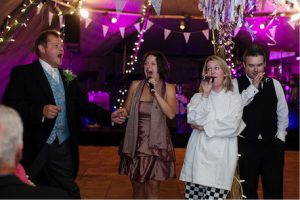 extremely flexible about where we perform and can easily conform to any event regardless of the physical and technical limitations of the venue. For dinner events with up to approximately 100 guests (depending on the acoustic of the venue), or concert venues much larger, we comfortably perform without any amplification or technical support. For larger events we are also happy to perform with radio microphones for audiences of any size.
"Hi Sara, I would also like to thank you for providing such professional, high standard and amazing performance once again. We will definitely be in touch soon with more work. I appreciate all you have done for this event to be a success. A big thank you! Kind regards"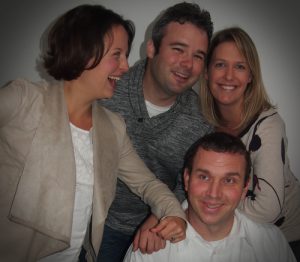 This dynamic atmosphere can be adapted to a small, intimate gathering or a larger corporate events. We have the experience and versatility to fit any theme and are happy to discuss your requirements and on request help offer guidance about what works best. Our talented group has performed in just about every setting fro theatres, hotels, restaurants, private homes, on cruise ships and for numerous business clients all over the world. We share an extensive musical and artistic knowledge in a variety of styles. With a vast repertoire to draw upon, the programme may be altered from one evening to the next.
"Wow!!! Everyone is talking about you at our wedding!! You were truly sensational and I can honestly say that you made the wedding. It was unforgettable seeing everyone's reactions as it slowly dawned on them what was happening! You are so talented and we were privileged to have seen you in action. Thank you so much for such a wonderful performance."