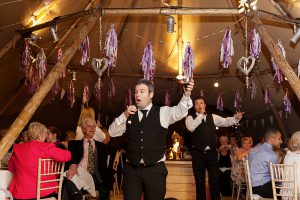 Live Musician Hire
Hartley Voices provide live musician hire & singers for recording & live events
We are a voice agency committed to live musician hire & young and lesser known talent as well as established performers. We provide live music hire for recording and live events. We contract a wide variety of singers and musicians for live entertainment, with a high level of training and performance readiness for corporate recordings and live functions. We go a step further than most live musicians & entertainment agencies, working closely with our clients to make sure you receive the musical entertainment you require for your corporate or private event. We work closely with Music for London, which allows us an even greater pool of voices and musicians for hire. And, when all other sources are exhausted, we are happy to find that new vocalist, musician or soloist for your live musical entertainment.
Whether you are looking for wedding ceremony music or live musicians for a corporate event, we can provide the highest standard of musicians and singers for your event. You can expect the highest level of professionalism from our talented pool of musicians and singers at the best possible rates. We are a well connected live musician hire agency that will find the right musical ensemble or a full musical entertainment package for your event. We make hiring musicians and singers simple so selecting the right performers, singers or a full orchestra for your function is straightforward. Most people do not need to book live musicians every day, so we have fully explained the process of live musician hire.
Live Musician Hire adds atmosphere to your event
One of our client's recently told us how fantastic the singers were, and that live musicians we provided had added such a lovely atmosphere to the evening. They went on to comment on the professionalism of all the musicians in the quartet and that the performance of our singers was much appreciated by their guests.
"Thank you so much for all of your assistance, we will most certainly be recommending live musician hire to our partners. Should we require vocalists or musicians for any future events we will certainly contact Hartley Voices for our live musician hire".
Singers for Hire Classical Singers For Hire Live Musicians For Hire Barbershop Quartet Music Christmas Carol Singers Singing Waiters London