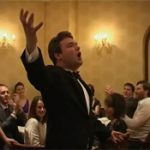 Transform the atmosphere of your corporate event, dinner or extravagant party with sizzling Hot Opera or our stunning AKA Singing Waiters and performances of opera and musical theatre numbers by talented professionals.  Corporate event entertainment by Hartley Voices can provide a fantastic combination of talented singers to perform with an ensemble taylor made to suit your function.
Whether you need only a small, sophisticated ensemble with minimal or no accompaniment, or a full orchestrated production with lights and amplification, just let us know what you are looking for, and we will bring it to life for you.
Here are a few of our ensembles that you might choose from…
The AKA Singing Waiters perform our own unique a cappella (unaccompanied) arrangements of your favourite opera and musical theatre numbers, or we also perform in the more traditional formats with anywhere from two, three or four singers with high quality backing tracks or with pianist. The AKA Singing Waiters are some of the most popular performers in the UK in their genre, with massive flexibility and performance dexterity to suit your special event perfectly. Whether it be opera unaccompanied, with traditional instrumentation, or through to the other end of the spectrum our exclusive 'Hot Opera' performance of lovely ladies performing with modern upbeat tracks we can put together a performance for you to suit every variety of event.
Our stunning and unique performers can perform costumed 'incognito' as waiters and waitresses, chefs, grounds staff,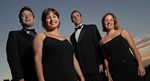 or disguised to fit your bespoke theme, or as a featured act in period costume or sparkling formal wear.
For the smaller more intimate venues and weddings our singers are able to perform unamplified and with seamless flexibility, but also perform amplified for venues of 1000 to 2000 or more! But don't take our word for it, visit our feedback page to read about the many compliments from our clients from our corporate event entertainment!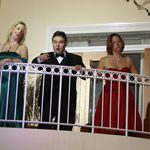 "Thanks Sara . . . we all enjoyed ourselves and your singers will be on the lips of everyone for quite a time, you were all excellent – Graham Pitman, Professional Pacific Ltd.
"Thanks for organizing the wonderful singers. They were absolutely perfect, very charming, beautiful voices, and the hour just melted away – Gill Brewster, Sevenoaks
"I would just like to say a personal thanks to Hartley Voices, our client was very pleased with the event and obviously had a great evening. We will definitely make use of HartleyVoices should we find we need some super voices " – Paul Maynard, Fizztent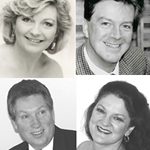 The Garden Party is a group of highly talented and accomplished soloists who have all sung roles with major international opera companies. Their maxim – that opera enjoyable – is most evident in their performances. A sense of fun, combined with thrilling voices provide outstanding entertainment for all tastes.
Providing a special programme, The Garden Party carefully tailor their performance to your own individual needs. With operatic repertoire comprising of over 70 popular solos and ensembles introduced with amusing anecdotes and stories drawn from vast professional experience, they set the scene to honour and welcome your international clients and guests.