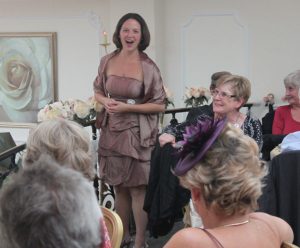 Classical Singers for Hire
Hire classical singers & music ensembles to perform live at your event
Transform the atmosphere of your corporate event entertainment, dinner or extravagant party with our classical singers for hire with performances from our classical singers & choir singers and singers of opera and musical theatre numbers by talented musicians. Hartley Voices can provide classical singers for hire and classical opera singers to perform live at your event, with classical singers & choral ensembles customised for your event of function.
We can provide classical singers for hire & live musical ensembles without accompaniment, or you can hire live classical singers and musicians with full musical & choral production and accompanying orchestra or string quartet. Whatever type of musical entertainment or professional singers you want to hire, we can make it happen.
Examples of our classical singers and music ensembles include opera singers who have sung with major opera companies and provide thrilling musical entertainment. Ideal for special event entertainment, these classical singers and music ensembles will set the scene for any garden party for your guests.
The Oyster Opera provide classical singers for hire for corporate event entertainment, garden parties or dinners for any number. These classical music ensembles provide musicians and singers who dress for the occasion - in full opera costumes or dinner jackets!
Classical Singers for Hire as Accompaniment
Although hiring our cappella classical singers bring a stunning touch to your event, often you will want to hear them accompanied by classical music ensembles and our musicians and singers for hire will add even more to your musical entertainment. We can find perfect classical music singers for hire and musical ensembles for your live entertainment, whether a solo pianist, a classical harpist, an organist to accompany your choir music, a string quartet or a full orchestra. We hire professional classical singers and musical ensembles as accompaniment for all our vocalists and singers at excellent rates.
Please feel free to contact us to discuss the booking options for hiring our classical singers and professional musicians as accompaniment to your vocal ensemble.


Singers for Hire Classical Singers For Hire Live Musicians For Hire Barbershop Quartet Music Christmas Carol Singers Singing Waiters London